Why the Canny Collar?
Lots of owners struggle with walking their dogs. It's common to teach a dog obedience and fun tricks without thinking to train a dog on a lead. Or, owners do train a dog on the lead but the dog is so stubborn that eventually it loses all interest and starts pulling again.
What do you do when your dog is pulling you on the lead? How can you fix the issue without investing in a trainer or hurting your pup with a bad collar? If you have ever used canny collars you'll soon realize that all your problems can be answered with this single product!
Canny Collar No Pull Dog Head Collar, Lead Training Head Harness, Dog Collar that stops pulling - Easy to fit, simple to use, kind, safe, comfortable
Simple to fit, easy to use - As easy as fitting your dog's regular collar. No complicated instructions, just fit the Canny Collar and off you go!
The Dog Head Collar that is easy to use and wear - No riding into your dog's eyes nor yanking his head. A single line over your dog's nose and the behind-the-head operation both mean that your dog is more comfortable on his walks.
Your dog is more comfortable - The Canny Collar is a dog training collar NOT a restraining collar, ensuring that your dog can open his mouth and breathe naturally during his walking training.
No need to remove the head collar when off the lead - Simply use the carabiner clips included with each Canny Collar to fasten the slip line underneath your dog's chin and away he goes!
High quality manufacture - We use a standard, nickel-plated steel buckle and pin fitting for greater security and a simple collar and slip line of soft yet strong webbing to control your dog's head.
What is the Canny Collar?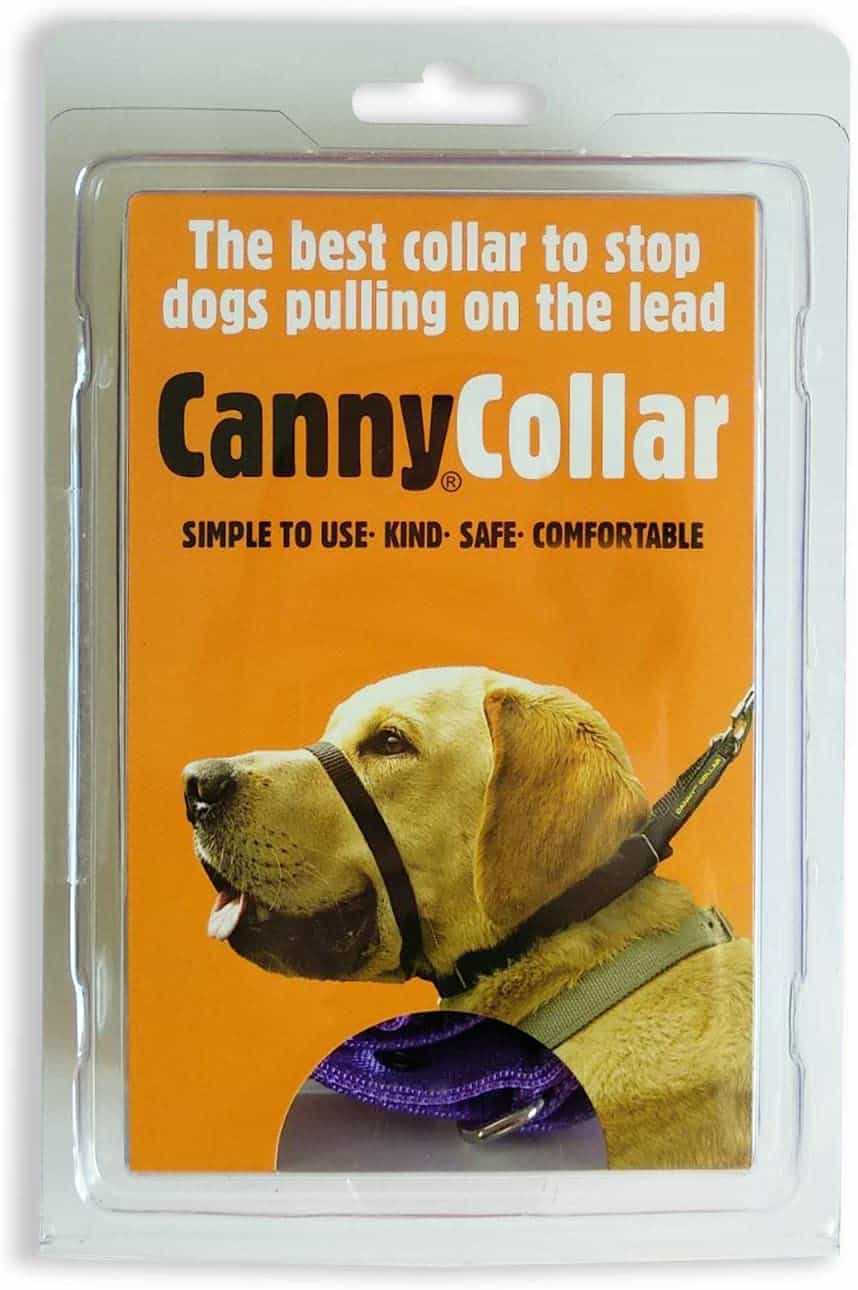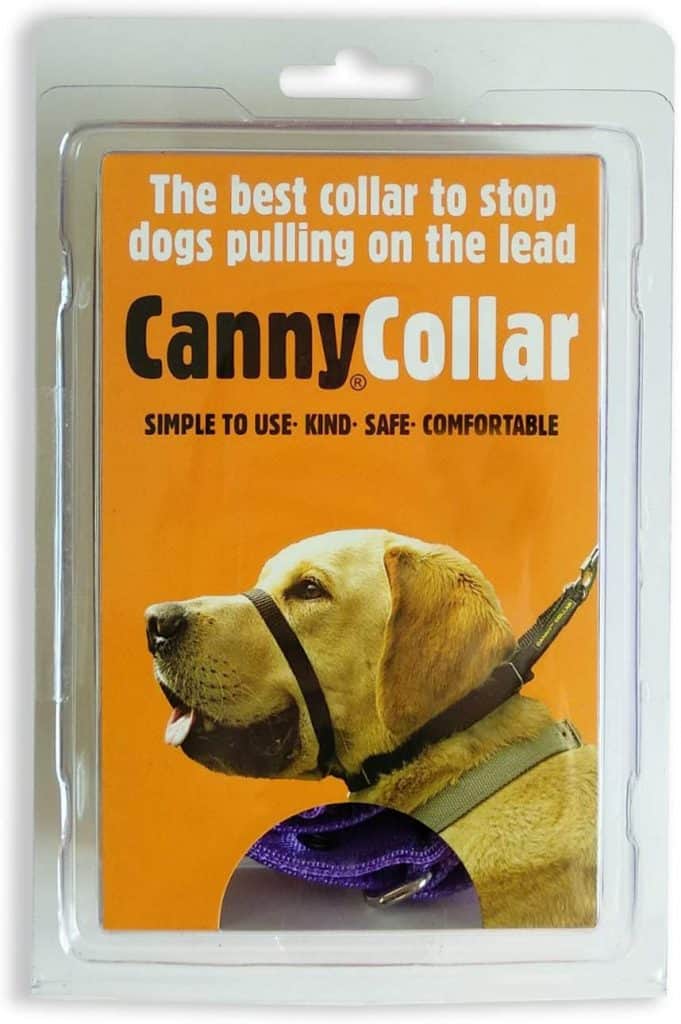 Canny Collars are versatile training collars for dogs of all ages. If your dog is struggling with pulling on a lead, but you don't want to purchase something that could potentially injure your dog, the Canny Collar is the way to go!
The Canny Collar is a nose collar style, but is unique in that it straps around to the back of your dog's head, and not under the chin. This prevents the collar from riding up into your dogs eyes or from yanking the dog's head from one side to another when trying to get them to stay close to you on walks.
There are eight different sizes of Canny Collars, ranging from twenty-eight centimeters to sixty-nine centimeters. The wide range of sizes means that the Canny Collar is great for any dog breed, and any weight.
Make sure to measure your dog's neck and snout so that you get the correct size for your dog. If your dog falls in between two sizes of the Canny Collar, go for the smaller one so that there isn't as much give to the slip line.
There is also a lead and collar package if you are wanting a shorter lead that was made specifically for this collar. It attaches with a hook, making it easy for customers to attach their dogs to poles or fences when out and about, or secure them in the car.
The difference in the two hooks is important: the Canny Collar comes with carabiners and a D ring, and you should only ever attach a lead to the D ring. The carabiners are strictly for off lead use, such as storage. The latter ring is directly attached to the slip line, which is what trains your dog.
On the side with the D ring the lead is attached to a thin slip line, activating the pressure and release system that the Canny Collar operates on. When your dog is pulling on the lead, gentle pressure is applied to their snout. Once they stop pulling, the lead loosens and the pressure is taken off their nose.
You should always make sure that you don't get a long lead, as this can make the pressure and release system unfunctional, which can mean your dog won't be following your commands when walking. To find the right lead, Canny Collars has a guide on their website.
The Canny Collar is very easy to put on your dog, and provides a simple system for taking off and putting on. To put the collar on, you put the collar around the dog's head and fasten the buckles behind the head and under the chin. Make sure that the collar is nice and high and sits right below the ears so that your dog doesn't get uncomfortable while walking.
If your dog starts to attempt to get the collar off, don't panic! They are simply not used to having a strap across their snout. After a few minutes, they will realize that they can't get the collar off and will start to focus on the walk. The collar has less fabric on it than most snout-collars, so the dog will get used to it easier than it would with other brands.
From my market research many customers see immediate results when putting the collars on their dog. If you browse the website, you will see that they have testimonials. All of the customers rave about it's effectiveness will all different kinds of dogs and training levels.
Also, it's worth mentioning in almost all of the Canny Collar Reviews you can see on Amazon, customers are talking about how much more they enjoy walking their dog. They love how quick the results were, how fast their dogs got used to the snout-collar, and how it wasn't hurting their dogs to pull a little on the leash for correction and from my own usage I can agree it confirms what I also experienced.
Pros
Versatile
Simple to attach
Comfortable to use for both owner and dog
Prevents pulling
Bonus
The collar also comes with access to an instructional video, which tells owners how to safely put on and use the collar. If you are struggling with using the collar on the first try, this is a great bonus – check out the video to make sure that the Canny Collar is on right and that it is being used correctly.
Conclusion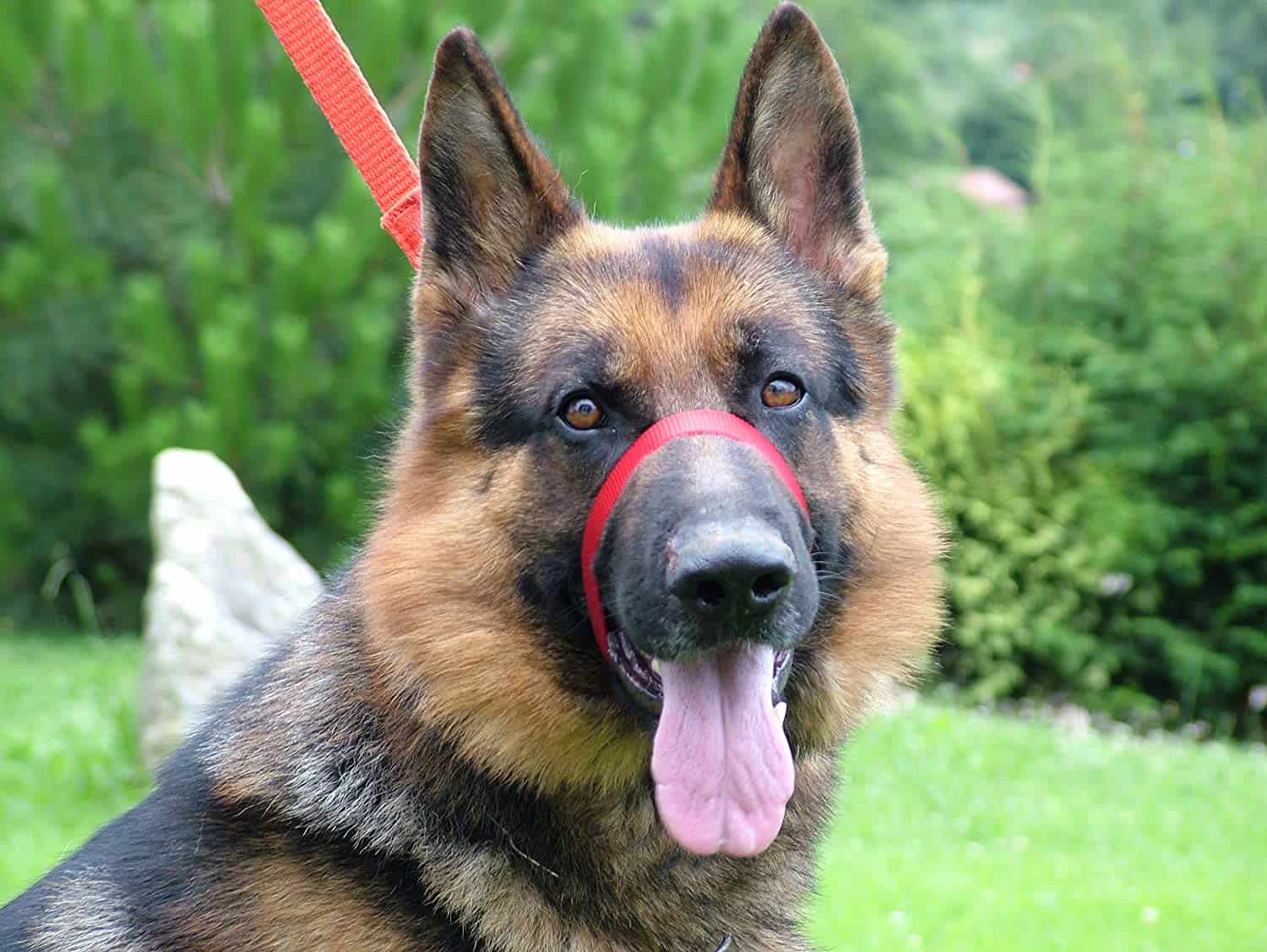 If you've tried everything else and it simply isn't working, Canny Collars can be a quick and easy fix to having your dog stop pulling on the lead. The collar provides a safe way to reinforce correct behavior when you take your dog on a walk, and it's worth trying!
Related Posts –