If you didn't already know Winalot are a company who specialise in pet food products. Their dog foods come in different options with both wet and dry food options, they also offer doggie treats, but here today I am going to be focusing on their dog foods in particular.
After using a selection of their products and doing a lot of market research from other dog owners who have tried these foods for both long and short intervals I have created my review based on this information.
In my review I will be primarily talking about the wet dog food not only because I believe it to be the best option but also the most nutritious and also seemingly the most popular option among most buyers.
Sale
Winalot Dog Food Review – Introduction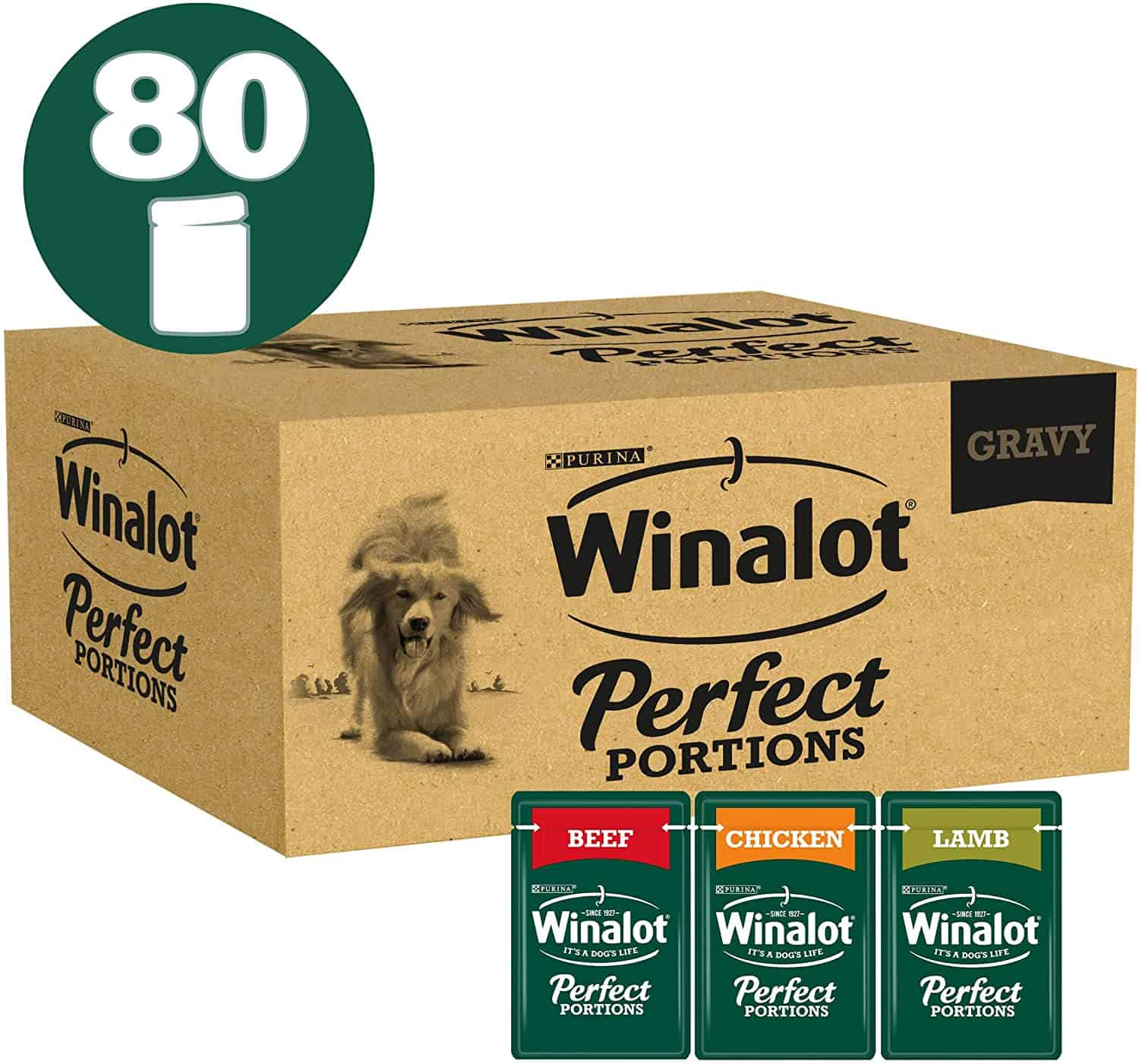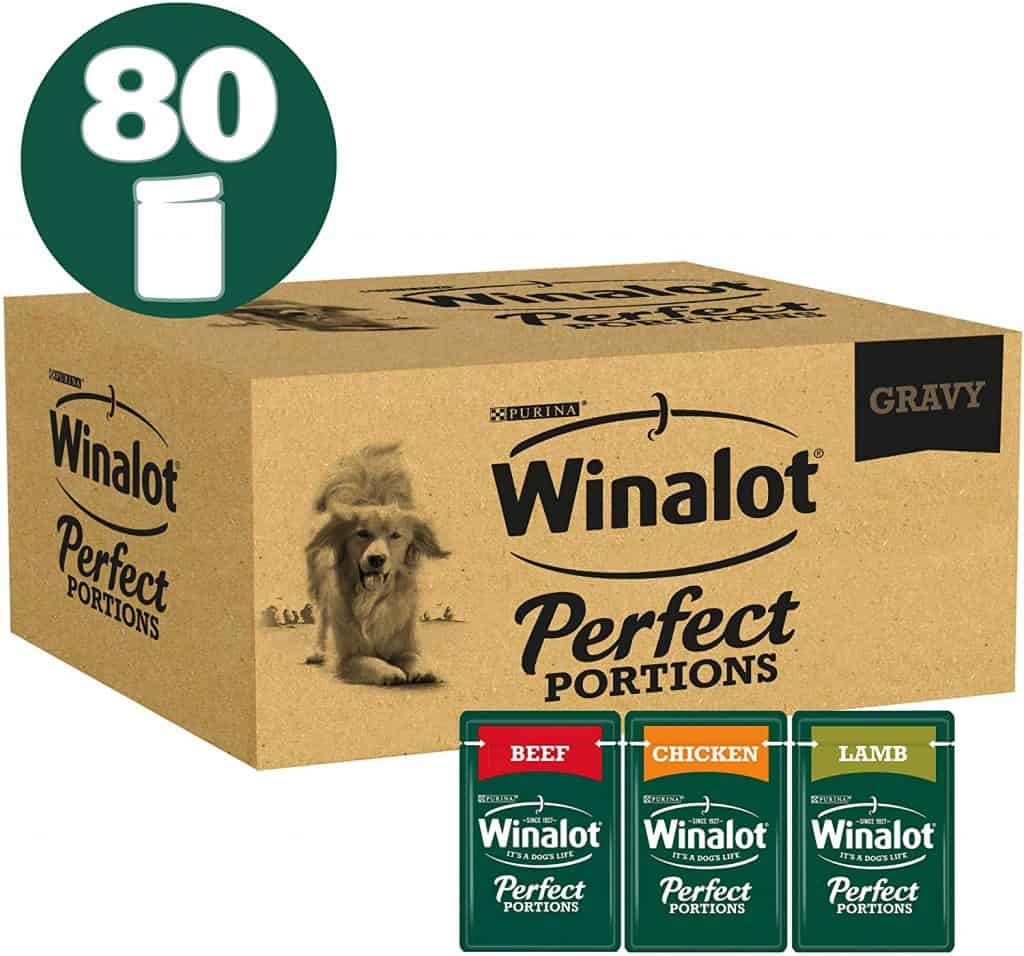 My favourite option and the most popular option from Winalot is the wet dog food in pouches and in particular this 24 pack which comes in a variety of different food options. The 3 meats including beef, chicken and lamb.
The meat makes up about 10% of the contents of the food with the rest of the food being made up of cereals, minerals, vegetable proteins and various sugars. Within that there are various vitamins and minerals which have been added to the food for the biggest benefit to your dog as possible.
To give you an idea of some of the vitamins that have been included are to aid the likes of eyes and skin, bones and general vitality and health. It's a nice overall balance that should aid your dogs health in the long run.
As from my own personal opinion on this food the contents are made of food that is quite nice quality and the balance for your dog should be great with plenty of nutritional value to be had. Also because in this pack you have the different meat selection this offers a little more variety which I think is important for every dog out there.
As far as from my own personal experience my dog loves this food. He never turned his nose up to the food or had any problems eating or digesting it properly. This same sentiment was shared by the vast majority of other dog owners who fed their dog this food. Even with plenty of dogs that are fussy eaters happily enjoying this food.
It's worth mentioning that almost every dog who ate this food enjoyed it but there were a few exceptions but they seem to be few and far between.
I know it's not something everyone wants to know but my dogs poos where nice and healthy when on this food. No loose bowels or anything of the sort. This food really agreed well with my dogs digestive system which for me was a great positive worth mentioning.
One of the main advantages with this food from Winalot is the price. The price is really affordable while the quality of the food is still good which is a little surprising how good the food is considering the price.
One of the things I was thinking about this food – could this be the only food you feed your dog? To answer that question, I personally think it's a food I would be happy to primarily feed my dog because of the good nutritional value that the food offers health and longevity for your dog.
Also the different varieties included in the pack offer a bit of variety and nutrition as I mentioned before. Of course if you like you can keep this as the main food and substitute other dog foods for even more variety if you like. You can also mix this food with dry food if you decide you want to.
One final thing I want to mention about this food is that unlike some other dog foods where the dogs don't enjoy the kibble and therefore can't eat it – here with this food you won't have that problem. It's important to note because kibbles being too big more often on dry dog food can sometimes end with dogs rejecting the food. You won't have this problem with this food.
Pros
Nice variety of meats
Good for sensitive stomachs
Well liked amongst dogs
Great value for money
Conclusion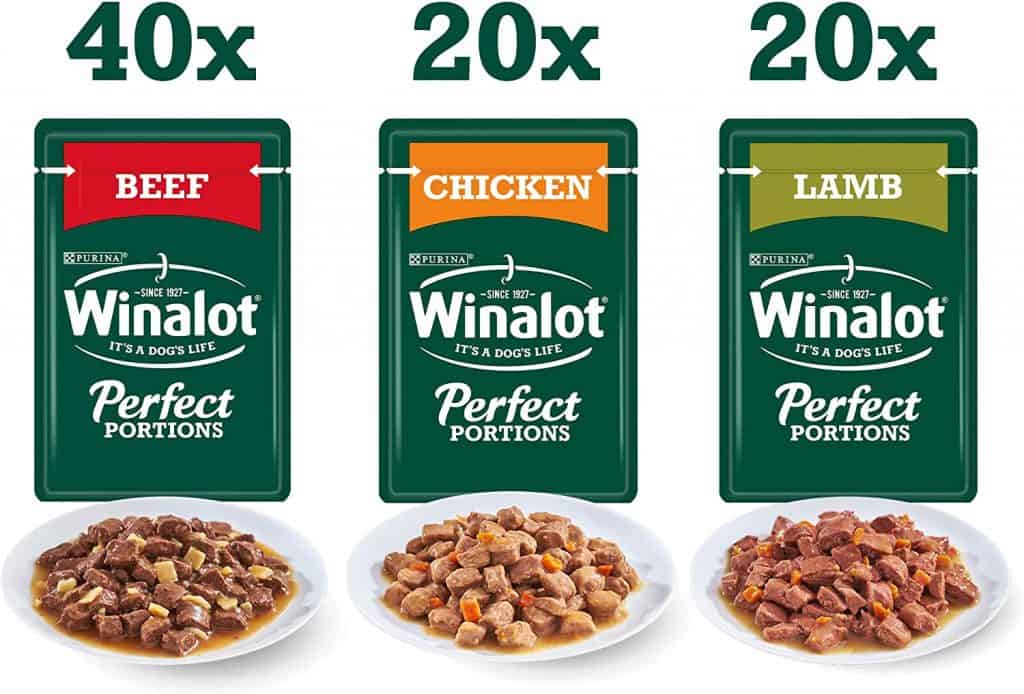 In conclusion Winalot dog food is a great choice for your dog. It offers great food quality at a really low price point.
It is food that is both nutritious and offers a nice balance of ingredients for your pet.
I can easily recommend that you try it out for your dog, they are going to be licking their bowl clean after every meal!
Related Posts –
Best Dog Food for Sensitive Stomachs