Owning a dog can sometimes be the cause of very unique problems. Someone who owns, say, a cat, could understand the frustration of buying a ridiculously expensive cat bed for their kitty, and realizing that she wants to ignore the bed entirely and sleep in the box it came in.
But they would never have to deal with what dog owners must: how do you get your pooch a bed that he can sleep in, but also one that he won't eat his way through in the first week of having it?
Because the problem is that dogs really do act like perpetual teething machines. They'll rip stuffed toys and stuffed mattresses apart with the same glee. And while that translates well enough for a new birthday toy, it doesn't as neatly for the new, expensive bed that you just got your dog, that was supposed to last at least a month before it became just so much more fluff.
As far as your dog is concerned, all of these chewable things are just like the others. And this isn't goldfish level shopping, where you buy a bowl and stick the fish into it. Buying an even relatively anti chew dog bed can be a huge task… if you don't know where to start. Luckily, we do- and here are some of your best options, if you're looking for just such an indestructible dog bed for your pampered pooch.
Table could not be displayed.
Chew Proof Dog Bed – Our Top 5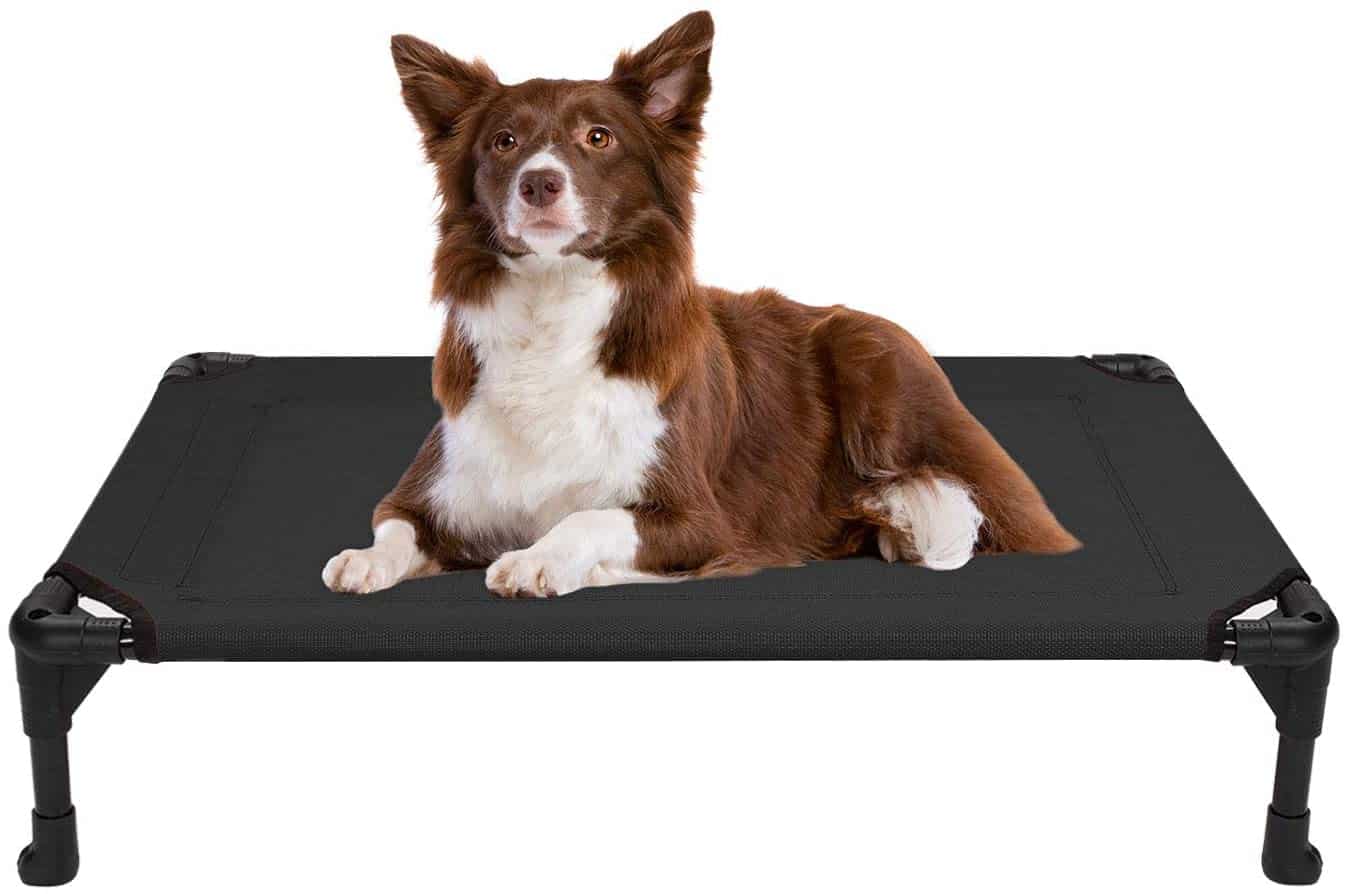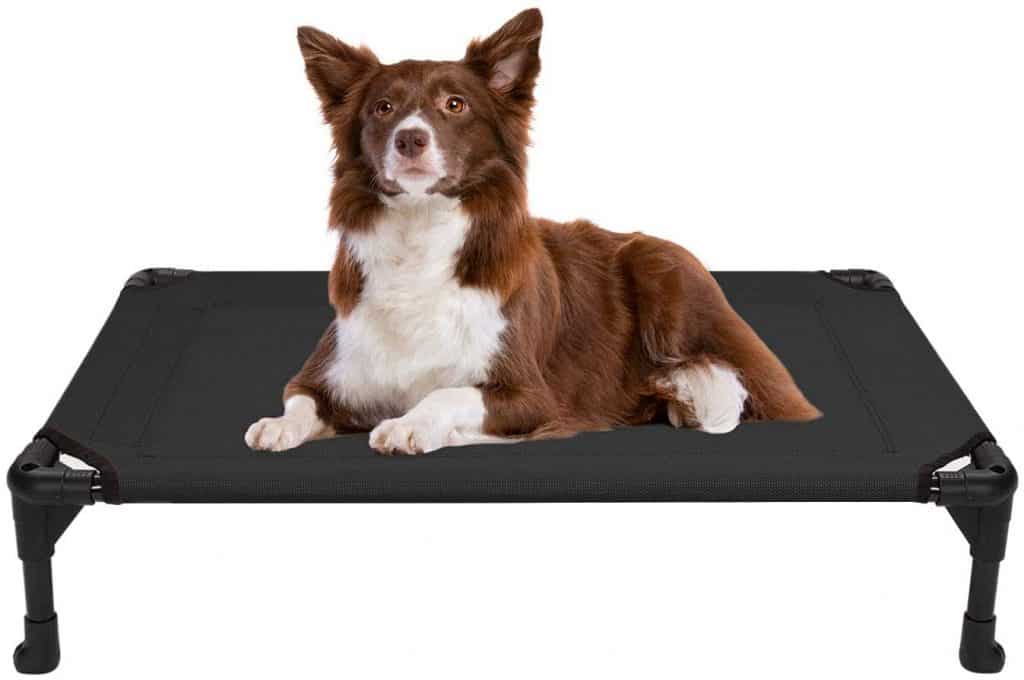 This is one of the most tough dog beds you can find, the Veehoo chewproof dog bed is positively a challenge to your dog to try and destroy- and fail, and sleep. A strong, strapping framed bed with a thick, high strength frame, the bed easily and comfortably accommodates dogs up to 68kg in weight, which is most dogs. If you have a larger breed, there are still solider metal framed variants also available.
The Veehoo bed is ideally for home use, because it stays best when kept indoors and kept dry. The bed itself is designed taking dogs' body structures into account and is orthopaedic approved. The elevation above the ground helps keep it warmer, drier, cozier, and also more comfortable.
It's extremely easy to clean and wipe down, and even simpler to dry and store, if you want to put it away in the day or for any reason. The bed is not only resistant to abrasions, but also has a springy surface that gives your dog adequate 'bounce' climbing on or getting off.
Also, it is very durable- easily chewproof. Your dogs can try their level best trying to put their teeth through this bed's upper surface, but to no avail. It is and stays one of the best chew resistant dog beds on the market these days. The 'virtual' claims are lived up to very closely, and most dogs can't find as much as a toothhold on the surface either.
As an added bonus. the material is also 'smell-proof', which means that it won't retain the odours that your pets decided to 'guilt' your indoors into. As for dog hairs, a hard, rough brushing with a stiff brush, would suffice. Simply throw a blanket on top, and suddenly you have a nice, new, cozy nook for our dogs to keep warm in.
Pros
Dog bed designed to be hard to destroy by a dog
Very durable material
Orthopaedic
Comfortable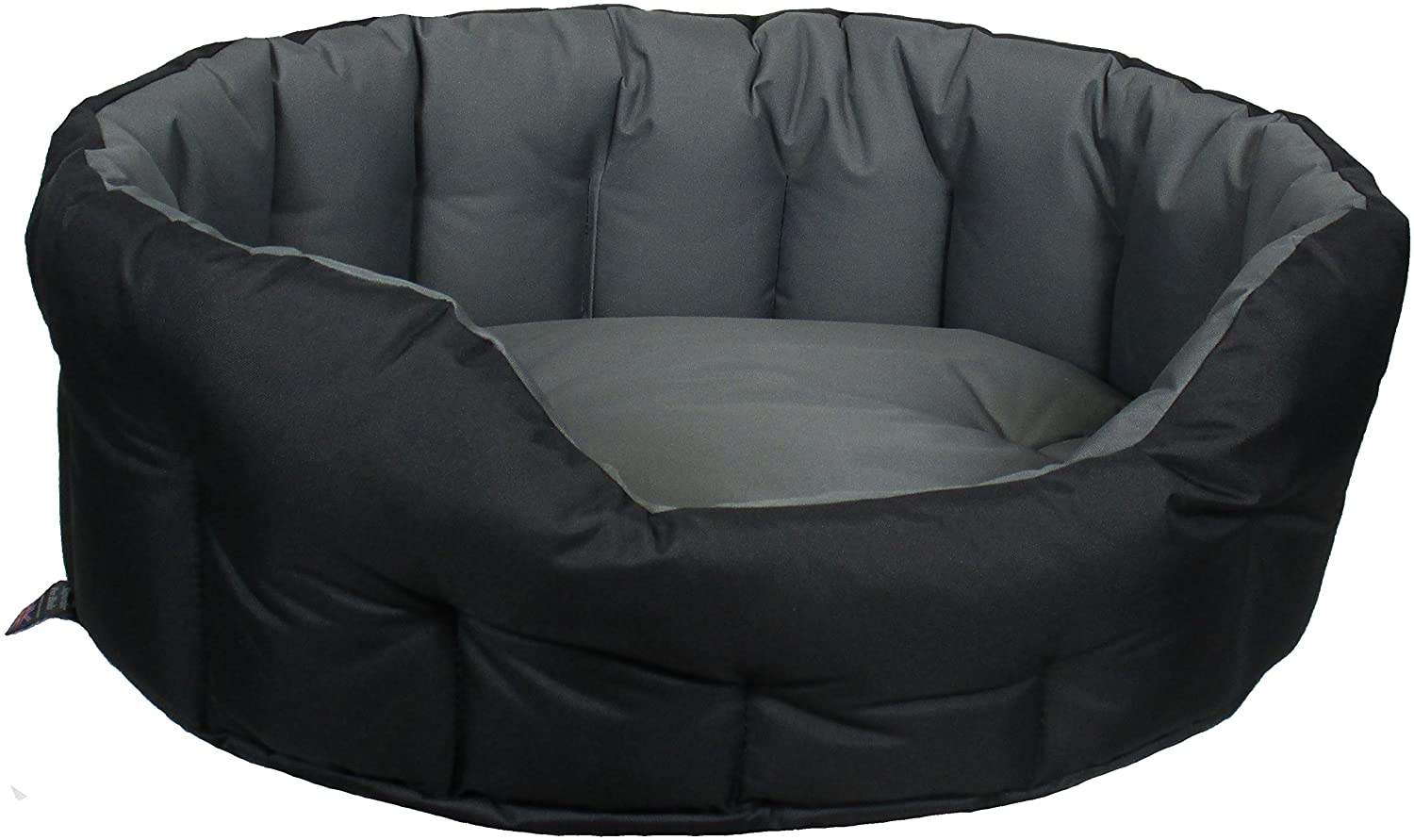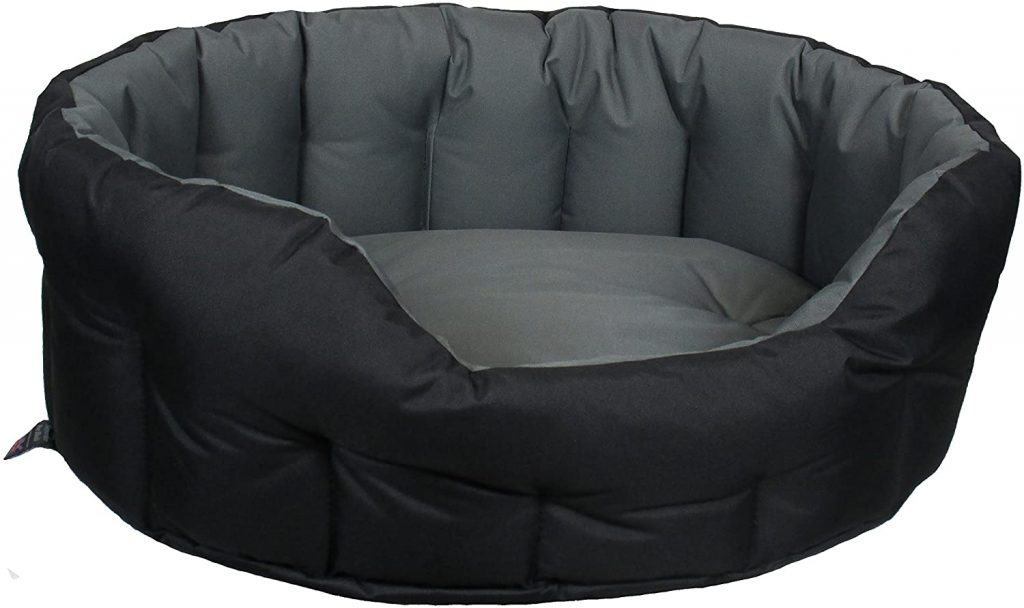 Shaped almost like a bean bag with a wide, cozy hollow in the centre, the P&L Superior pet bed is essentially a couch for your pooch. Available in a multitude of colours, the bed is made from heavy, strong material, and cut into smaller poofy segments, making it look as though it was a sofa. The body of the bed is made of tough, water repelling ang water waterproof linings, that allows the best to be used without fear of any 'accidents' around puppers who aren't house broken yet. It's also ideal for people who must of need regularly bathe their dogs away, and can now do that without having to much effort involved in the preparation, set up, or clean up processes. A simple scrub, wipe, and dust is more than enough to keep it serviceable.
Not only is it easy to clean, but also just as simple to to put away, should the need arise. Since it is made of polyester, it holds its shape brilliantly, even when being bitten – hard! Eventually your pooch will give up. You however, can finally relax, knowing that your dogs resting his bones in relative peace. The cushion itself can be hosed down and dried off. Thermal polyester packing helps keep the inside of your dog bed perfectly cozy, too. And if you're looking to make it even cozier, you can throw some blankets on top and get rid of both the noisy voices, as well as the disturbance to your precious dog. The loud rustling should cut out immediately that way.
The size definitely helps a good bit as well. You don't need to put up a shelter or bundle your pooches up, either. It does admittedly require some planning as to where it's going to be set up, because it's quite big and may require a corner of a room all to itself. But once the place is fixed, so is a haven for the dogs. It's fairly huge inside and maintains its temperature, with not much intervention needed. And if you have two dogs to accommodate in there… the more the merrier!
Pros
Durable and tough (prevents biting well)
Waterproof
Comfortable and warm
At a significantly lower price range than its predecessors, the Ginger Ted durable mattress/bed is a great lower scale option when it comes to tuff dog beds. Available in three sizes, it skips structure and is rather a straightforward waterproof mattress affair that lies directly on the floor. But this is in no way compromises the comfort factor, because the mattress is heavily padded and wound comfortably cushion even heavier dogs.
The outer material, that withstands the brunt of the teething and gnawing, is made of a strong polyester blend, filled with cushion bonded thermal filling inside, which provides a nice, fluffy base, on which your doggy can snooze. The lack of a stiff frame allows it to be placed to line crates, too, should your dog require a cozy nook in which to curl up. It's practical, it's comfortable, it's flexible- it's perfect for heavy duty use, as the outer material testifies to be. The wadding inside even provides adequate insulation, as required. It's the most perfect unexpected bonus!
At the same time, the Ginger Ted durable mattress still falls into the realm of 'mattress' more than bed. Being waterproof gives it an edge over its competitors, but at the same time, it's a lot noisier than the others on this list. Every time your dog shifts position, the plastic layers will squeak out in protest, which gets too disturbing too quickly. Also, it's not as well made enough to have a stiff frame body, which would prevent it from flattening out completely. But if you're planning on combining this with a hard body bed, this mattress/ bed combo might be the best thing ever!
Pros
Strong polyester material
Cheaper than alternatives
Comfortable
Cons
If moves around by your dog can make a squeaking noise which is disturbing
Related Posts –