I have selected 50 Welsh names for dogs and provided the meaning for each of them, and I have split this list in half with male and female names. Before we jump right in though, I have a bit of advice for you about choosing a name for a dog.
How to Choose a Name
A dog's name is important when it comes to training, and both you and the dog need to be happy with it.
It's better to go for names with two syllables, or at least a name that can be shortened.
Always try the name out first before making a definite decision to see how your dog responds and also how you feel – if it rolls off the tongue naturally for you.
When you say the name, does your dog pay attention – his ears perk, and his tail wag slightly? These are small signs that your dog can be trained to respond to such a name.
Make sure that your dog's name doesn't sound too similar to any commands that you intend on teaching your dog.
Welsh Dog Names: Male
Alwyn
This name means 'always', 'great white', or 'blessed', making it a great choice for a white dog.
Bledig
Meaning 'like a wolf', perfect for a Welsh Hound or similar.
Bran
You may be familiar with this name because of Game of Thrones. It does mean 'crow' or 'raven' in Welsh, so it would be great for a black dog.
Cai
Meaning 'Lord', this name is fit for royalty.
Dai
This name means 'to shine', great for any dog with a strong character.
Eurig
With a name that means 'gold', this name would be great for a Welsh Corgi or similar.
Gawen
Meaning 'white' or 'holy', this one would make sense for a Sealyham Terrier.
Glynn
In Welsh, this word means 'valley'. A hunting dog such as Welsh Terriers would suit this name.
Huw
This word means 'heart and mind'.
Maddox
Meaning 'good fortune' and 'champion', this name would be great for a competing dog.
Griffin
Another word that means 'Lord', and also 'Prince'.
Cadell
Suitable for a warrior, meaning 'battle spirit'.
Emyr
This word means 'honor'.
Tegan
'Darling' and 'loved one'.
Arawn
This name is perfect for any dog with high energy as it means 'unrestrained wildness'
Cefin
Simply meaning 'little handsome one'.
Harri
For those dogs that think they are the boss of the house, this one means 'home ruler'
Dyl
Meaning 'great sea', perfect for a dog who loves swimming.
Folant
'Healthy' and 'strong', as every dog ought to be.
Llew
This one is great for a Chow Chow or similar breed since it means 'lion-like'
Marlin
'Sea hill', another name great for any dogs who love water.
Terrwyn
Ideal for a guard dog as it means 'brave'.
Mabon
If you love your dog like a child, this name is great for you since it means 'son'.
Ilar
'Cheerful', great for those dogs who are happy and always want to show it.
Ewein
Got yourself a purebred and you're proud of it? This name means 'well born'.
Welsh Dog Names: Female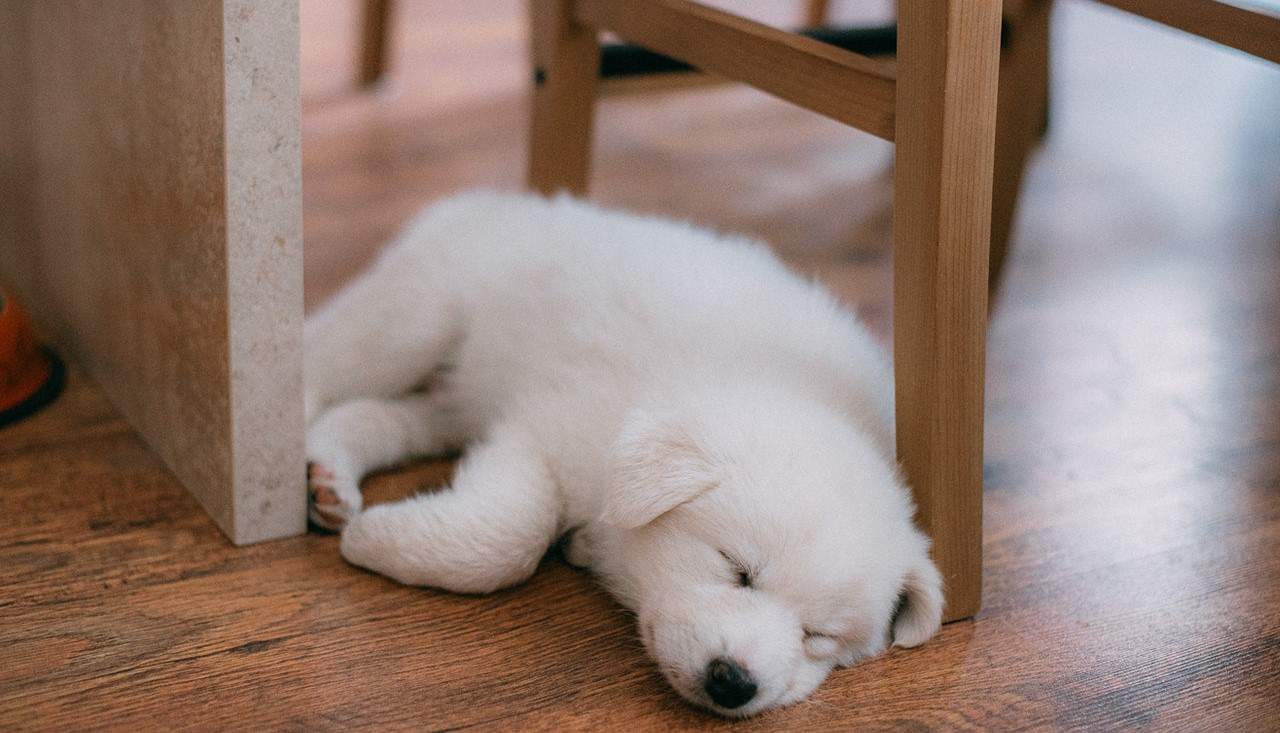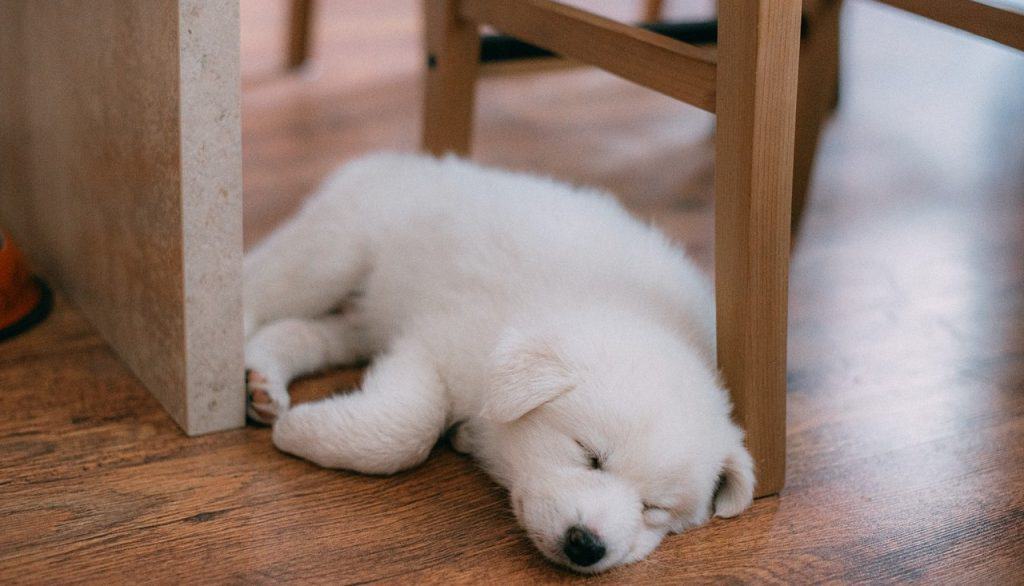 Bleddyn
This name is similar to the male name Bledig, and it also means 'like a wolf'.
Cari
Ideal for a gentle dog as it means 'comforter'.
Caitrin
Meaning 'pure', ideal for a white dog or just a very sweet, good-natured one.
Dwyn
This word has two meanings; 'pleasant' and 'agreeable'.
Efa
This is another name that is great for an active and energetic dog, such as the Welsh Corgi since it means 'life.
Enfys
Meaning 'rainbow', ideal for any fun, loving, and bright dog.
Eres
'Wonderful', just like Welsh Sheepdogs.
Filomena
This gorgeous name means 'song lover' and 'lover of the moon' – quite poetic.
Glain
Glain means 'jewel' in Welsh, perfect for a dog that is precious to you.
Vala
Meaning 'chosen', just as your dog is for you.
Eira
This name is perfect for an all-white dog as it means 'snow'.
Aeres
Meaning 'heiress'
Dona
Dona, coming from Dôn in Welsh mythology, is an ancestorial figure in Welsh literature and legend.
Rhett
Rhett means 'passionate', great for a lively dog.
Banon
This name means queen in Welsh, great for dogs that act like, or are treated as, royalty.
Glesni
Glensi means 'blue', so it is ideal for any blue-eyed dogs (or dogs that have a blue tint in their fur).
Ebrill
This word means 'April' and 'one born in April'.
Glenda
Glenda means 'pure' and 'good'.
Dilys
This beautiful name simply means 'genuine'.
Derwen
For those nature lovers (both owner and dog) this one means 'from the oak tree'.
Delyth
'Neat and pretty' is what Delyth means, great for dogs who love to get groomed.
Rhiain
Rhiain comes from the name Rhiannon, who is a Welsh manifestation of the horse goddess Epona and the Irish goddess Macha. She's best known from the collection of medieval Welsh tales, The Mabinogion, where she makes her first appearance on a pale, mysterious steed.
Crisiant
Crisiant, similarly enough to the English word, means 'crystal' – a great choice for anyone who loves gems.
Cerwen
Simply meaning 'white', another name that is great for dogs with white fur.
Brychan
This beautiful name means 'pied', 'spotted', and 'speckled' making it the perfect name for any spotted breed such as Dalmatians, German Shorthair Pointers, English Setters, Border Collies, and plenty more.
Frequently Asked Questions (FAQs)
What is a unique name for a dog?
One of the most unique Welsh dog names is Bleddyn for a girl and Bledig for a boy, both names meaning 'like a wolf'.
What is a Welsh dog called?
Some popular Welsh pet names are Dwyn, Efa, Vala, Dai, Huw, and Ilar.
What are the coolest dog names?
Welsh animal names are very cool, but I think the coolest one is Bran, like from Game of Thrones, meaning 'crow' or 'raven'.
What is a badass name for a dog?
The most badass name for a dog in Welsh has to be Maddox, which means 'champion'.
What is the #1 dog name?
The most popular Welsh name for a dog is Alwyn for a boy and Cari for a girl.